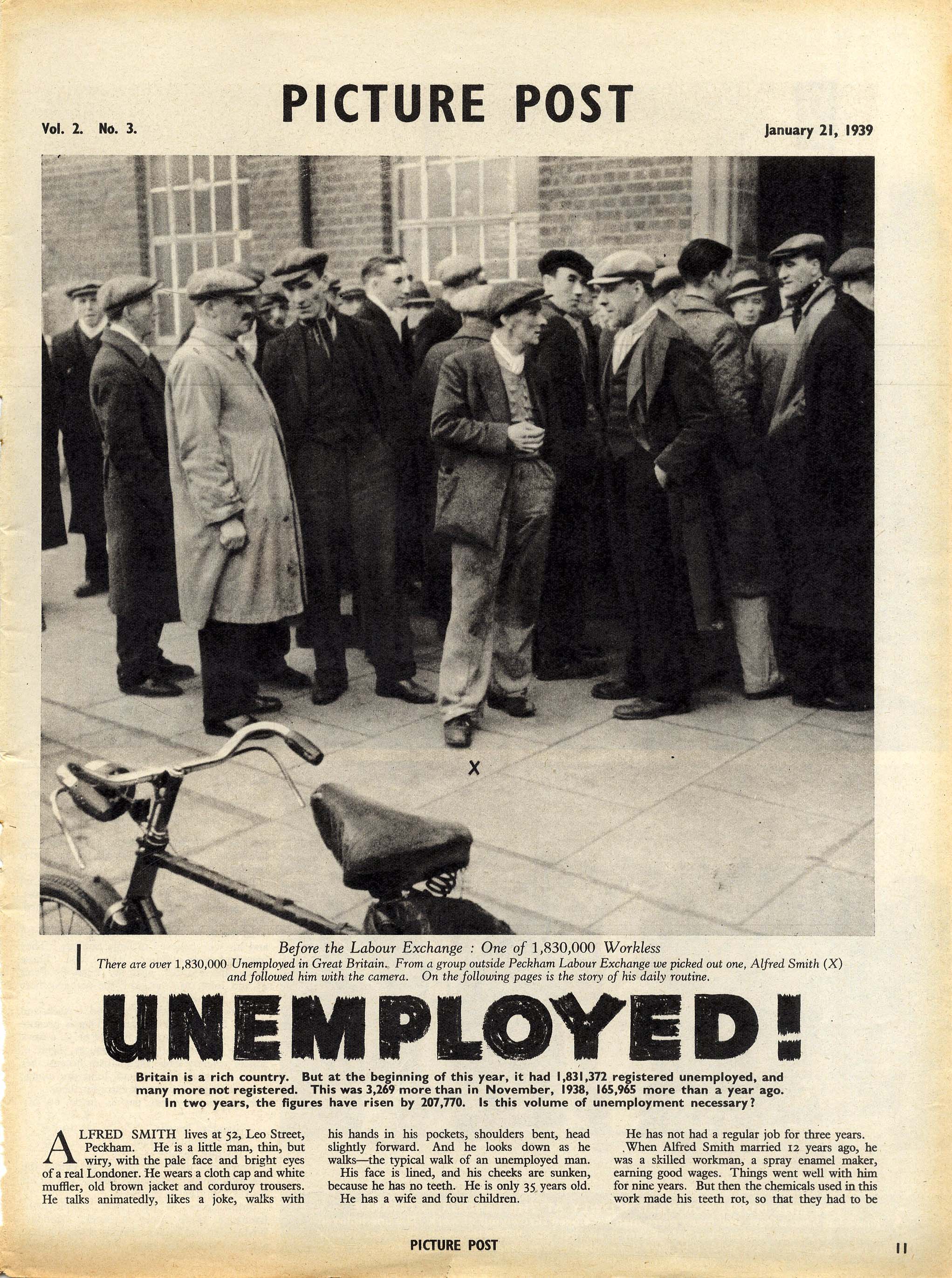 "Ordinary people doing ordinary things"
Picture Post revolutionised the way photographers portrayed the lives of ordinary British people: at home, on the street, off-guard - not in posed portraits.

In the words of its first editor Stefan Lorant:

"Picture Post firmly believes in the ordinary man and woman; thinks they have had no fair share in picture journalism; believes their faces are more striking, their lives and doings more full of interest than those of the people whose faces and activities cram the ordinary picture papers…."
The candid camera
Picture Post introduced its readers to the latest developments in camera technology - its photographers typically used Leica and Contax cameras which allowed them to capture movement, fleeting moments, unposed and unguarded views of daily life.
Combined with Lorant's interest in ordinary people and skill at marrying a series of images to build a story, Picture Post created a completely new (to the British) idea of the photographic picture story.
It opened up a new approach to photojournalism, and new ways to document society at a crucial time in British history.
Without the pioneering gifts and knowledge of refugees, mostly from Jewish families, it is unlikely that Picture Post would ever have happened.
They include the founding editor, the Hungarian Stefan Lorant, who had been imprisoned by Hitler; the photographers Kurt Hutton, Felix Man, Gerti Deutsch and Tim Gidal; and the head of the Picture Post darkroom, Edith Kay.